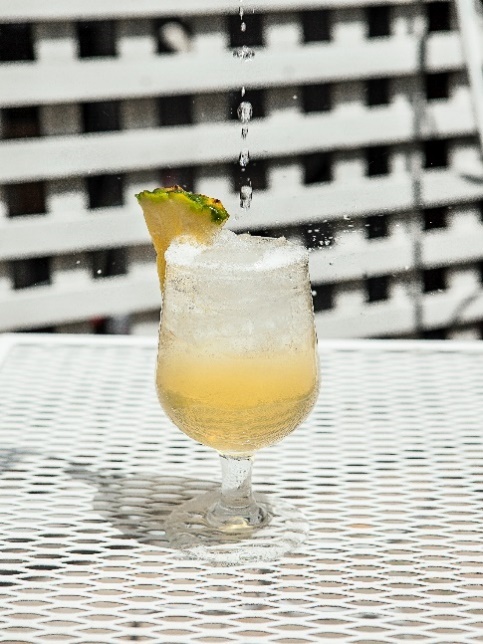 1 oz. Aviation gin
¾ oz. St-Germain elderflower liqueur
½ oz. Plantation Pineapple infused rum
½ oz. Cocchi Americano
¼ oz. Honey syrup (2:1)
1 oz. Coconut water
2 oz. Club soda 
Build in a glass with ice cubes, stir, top with soda down a bar spoon.
Mixologists Dan Sabo and Harry May Kline created the recipe for the Ace Hotel in Los Angeles.